Ghost Hunting IR Camera
$169.99
Do you enjoy hunting ghosts in your spare time? There are likely a variety of tools you use, but none are more important than a camera. In order to increase your chances of capturing photos and videos of ghosts, you need a reliable ghost hunting IR camera on your side. The Recon HS410 High Performance Hunting Trail Camera is the perfect ghost hunting IR camera to add to your arsenal as you try to hunt down ghosts and uncover their existence.
The HS410 is already being used by many hunters looking to take photos and videos out on trails in the wild. It's waterproof, which means it can be placed almost anywhere, and it also has IR LEDs to snap photos and videos without producing a visible flash. This works wonders when taking photos and videos of deer and other animals, and it makes the HS410 a great option for those looking for a ghost hunting IR camera. It delivers up to 12 megapixels photos and videos with resolution up to 1080p to let you monitor what's happening inside any home, business or outside in space.
Unlike other ghost hunting IR cameras, the HS410 from Recon Outdoors is incredibly easy to set up and use. Hang it up within just a few minutes and start using it right away. It's the best camera that Recon Outdoors has created so far and includes all the latest technology you'll need to uncover the truth with regards to ghosts. You won't ever have to worry about it not springing into action and taking the photos and videos you need.
Reach out to Recon Outdoors at 866-647-3266 today to get your hands on a ghost hunting IR camera.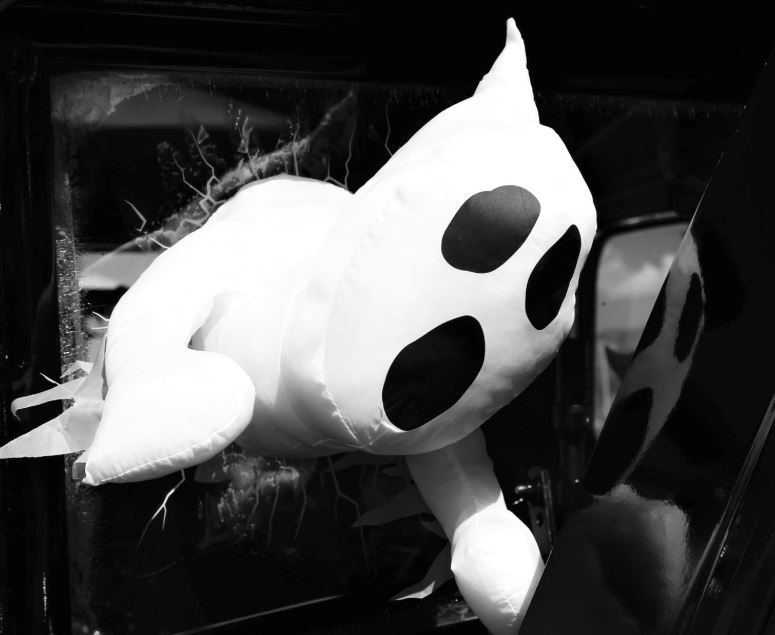 Additional information
| | |
| --- | --- |
| Specifications | Trigger speed 0.4 seconds, 56 Dark IR LEDs – no visible flash, Flash range greater than 90 feet, Selectable flash for minimum blur, balanced, or maximum range, PIR detection range up to 100 feet, Picture image size up to 12 megapixels, Video resolution up to 1080p, 2-inch TFT color LCD, Selectable functions: IR range, time lapse, delay, video length, Waterproof certified to IP54 rating, Operating temperature -13°F to 140°F, 8 AA batteries for extended life (not included), Supports SD card up to 32 GB (8 GB card included), Included accessories: mounting strap, USB cable, TV cable |
Videos