Recon Outdoors 
As the first company to use infrared technology in the hunting industry, Recon Outdoors continues to bring innovative outdoor products to give customers every advantage in all their hunting adventures.
The History of Recon Outdoors
Recon Outdoors began over 30 years ago when our partners started Techsonic Electronics, the iconic company that proudly made Humminbird™ Fish Finders in Eufaula, Alabama. When technological discoveries in the late 20th century opened great possibilities in the outdoor market, Techsonic partnered with Hewlett-Packard, and our parent company, Pentar Incorporated, was born.
Since that time, Recon Outdoors has led the industry by using infrared technology to transform digital game photography and introduce cutting-edge innovation to the hunting and fishing industry.
Our Commitment to Our Customers
The passion we have for the sport of game hunting is unparalleled, and we are committed to providing our customers with the best outdoor experience. We are continually evolving and creating to give outdoor enthusiasts every possible advantage for their next hunting adventure.
As hunters, we know you are constantly looking for the best angle and the quickest shot. Hunting is an honorable sport, one that helps us control animal populations while providing food for our families. Nothing beats the adrenaline rush you experience when hunting a big buck or doe, and we are proud to enhance your hunt and add to your accomplishment.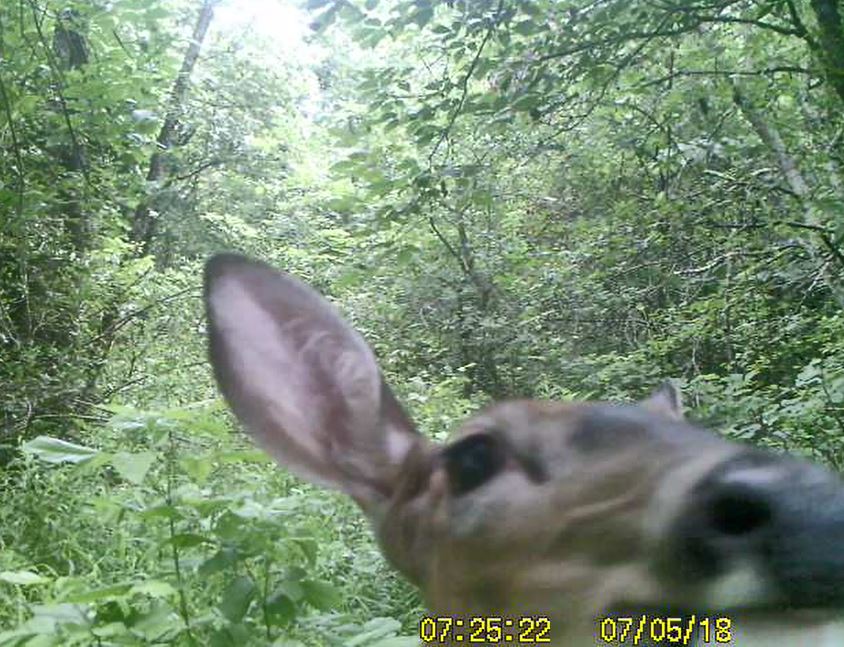 Our affordable, high-quality trail cameras are among the most reliable on the market today. Our superior technology includes the fastest trigger speed among game cameras, and we use black LEDs to provide a low-glow experience. Our products have consistently been rated as some of the best trail cameras on the market today.
Why Choose Recon Outdoors?
As an award-winning company committed to outdoor conservation and hunting education, we continue to give back to the sport we love. For example, Recon Outdoors partners with the National Turkey Federation's "Save the Habitat. Save the Hunt" conservation initiative, which provides wildlife management and education services.
Clients around the world, including government, private industry, and academic institutions rely on Recon Outdoors' products to capture game images.
We are an ISO 9001:2015 registered company, which is an internationally recognized standard that sets the basis for creating quality systems among manufacturers. This certification ensures the durability and quality of our products.