Choosing which trail camera you need is no easy task considering the market is flooded with everything from a basic picture-taking camera to cellular cameras. Recon Outdoors has been manufacturing trail cameras since 2004 and we want to help clarify which features are important to keep in mind, such as motion detection, resolution, distance, sharpness, and pixels. Depending on your setup location, you may also want to consider the inconspicuous nature of the camera when placed in the woods. So, we have prepared a list for you to help zero in on different trail camera features and find one that suits your needs perfectly!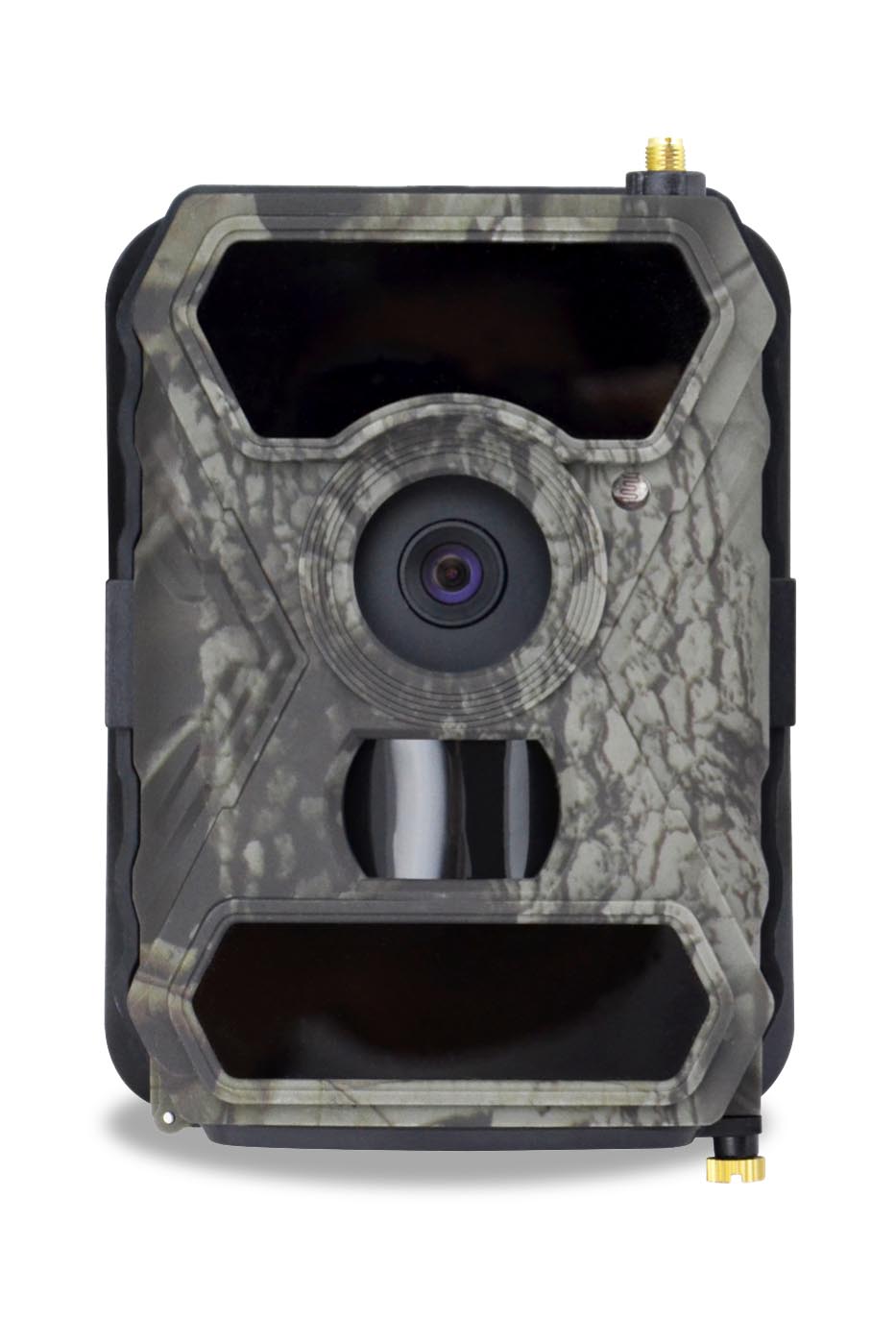 Wireless Wi-Fi Camera
If remote surveillance is what you need, then wireless cameras are a great choice. Wireless cameras have built-in transmitters, which relay images using a wireless network. Wi-Fi cameras are relevant to today's times and are user-friendly.  They have fewer attachments and no wires, which is an appealing feature for indoor or semi-indoor use.
Advantages
Simple installation.
Easy to operate.
The relay of pictures is facilitated by the Wi-Fi feature without the use of cords or other attachments.
Wi-Fi IR cameras are wireless and great for being undetected, especially if using the Black IR option.
Disadvantages
The main disadvantage of these cameras is that they require a lot of power to stay connected to the Wi-Fi network. This can hamper the battery life. For this reason, you might want to consider Wi-Fi cameras that have external battery jacks or solar power source.
Wi-Fi signals are limited and cannot travel very far. Further, connectivity can be reduced by bad weather or difficult landscapes.
Infrared Cameras
Infrared cameras are best when you want to track and record day and night, as this technology allows for round the clock surveillance in the woods.  No camera is better than the infrared, and fun fact—Recon Outdoors was actually the first to bring it to the hunting industry, moving away from the bright-white flash cameras used at the time. There is no camera better than infrared for hunting surveillance.
These cameras have high resolution and capture night images with great clarity, and an endless supply of pictures and videos can be stored on simple-to-use SD cards.  Infrared cameras, also known as IR cameras, are fitted with sensors that automatically switch the infrared function on and off, allowing use of this technology from dusk to dawn.  These camera are used extensively in not only hunting, but all wildlife due to the friendliness towards nighttime or dim light shots.  Today's hunter has the choice to use black IR or white IR, each with their own advantages and disadvantages.
Advantages of IR Cameras
Nighttime or low-light images can be taken with much clarity while the IR light produces no color or "burn."
Infrared cameras of this type are sturdy and can withstand tampering due to their hard case and sealed single unit.
These trail cameras are easy to setup and install.
Increased size of LEDs available in IR cameras has allowed for extended viewing range of the camera for nighttime pictures and recordings.
White LEDs provide the greatest distance for nighttime illumination during picture and video recordings.
Black LEDs provide no glow and therefore are great when you want them to be undetected.
Disadvantages
LED lights are the source of "light" to illuminate for nighttime or low light recording, so use of these cameras around reflective surfaces or at close range (less than 15 feet) has its limitations. The picture captured is just a white-out, leaving much disappointment to the viewer.
White LEDs have a quick, red, low glow that can be seen by the human eye, but as animals are color-blind this has no effect in use for hunting wild game.
No glow, or Black IRs, when mounted in IR cameras will provide the same picture and video quality. However, due to no "burn" of the IRs, the distance for recording will be less than use of white LEDs.
Cellular Trail Cameras
Cellular cameras record images and transmit them to your phone through the internet. A sim card is inserted into the camera's slot and used just like a cell phone would use it.  Most of these camera work on GSM networks, requiring you to buy a data package for the sim. These cameras are similar to Wi-Fi in the way that there are no wires or additional attachments necessary for operation.
Advantages
These cameras are compact and ideal for outdoor and/or indoor use.
Cameras are portable and can be used anywhere a cell phone signal is available.
Cameras are manufactured with all the features of infrared imaging, motion detection, and remain inconspicuous in the woods.
Disadvantages
The biggest disadvantage is these cameras run on batteries, so again your power source could become a problem depending on the amount of transmissions you are receiving.
The sim needs a service provider, so addition costs will be added through additional data needed.
If your service provider does not have a clear signal where your cameras are setup you, dropped or lost transmissions may occur, just like with a cell phone call.
Since cellular cameras use the internet, they can be hacked, leaving your location and data unsafeguarded.
Recon Outdoors offers a variety of hunting cameras and other products to help you have successful hunting adventures.  Our cameras vary from our low-cost HS 110/120 Series camera to our higher-end cameras like the HS410.  At Recon Outdoors, we are also hunters and believe in not only providing excellent products but education in all hunting products.
To find out more about Recon Outdoors and our great product line, just click here.